Behind the San Diego Downtown Convention Center is a site developer 5th Avenue Landing wanted to build a 500 foot tall 44 story hotel that has 800 rooms and also another 5 story that has 220 rooms that would be more affordable rooms. This project would lay on an 18 acres of land including 13 acres, that is currently on water, that would take away current boat slips and expand the waterfront.
If you know anything about the Downtown San Diego Convention Center, everyone knows that it needs to be expanded to keep up with the high demand of large conventions; such as Comic Con. Otherwise they will look for larger Convention Centers outside of San Diego. This area of land is where, hopefully one day, the Convention Center will expand to.
The Port Commissioners rejected this project saying it was too much of an environmental impact and the view obstruction would be too much. Downtown San Diego Condos such as: Harbor Club and Pinnacle would be one of those that would loose views because of this project and I'm sure they wouldn't be happy if it was approved.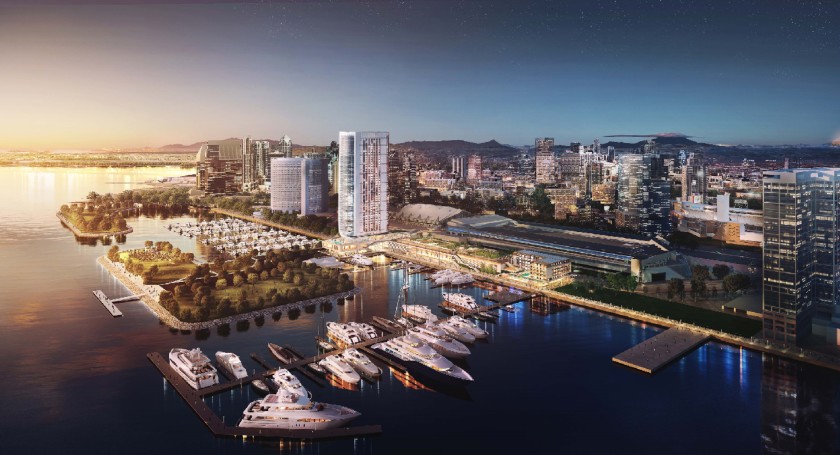 The Convention Center tried to expand a couple years ago but the Supreme Court ruled it Unconstitutional because it didn't allow the residents of San Diego to vote on it. Well, it was placed on the ballat and lost so the Convention Center expansion never expanded. Hotel tax would have paid for the expansion so I really don't understand why the residents of San Diego turned it down; unless they do a lot of Staycations. lol